Spectrum is currently owned by George Simmons, who previously owned Celerity. She is one of the Impalas with the modified wing-bulb keel and is currently being brought back to racing standard after a long time as a cruising boat. She will most likely remain outside the class rules.
The boat is currently berthed in Haslar, Gosport and it is planned that she will compete in the upcoming Portsmouth Harbour autumn series.
Looking Ahead she will hopefully be a common sight on the Solent and JOG racing circuit next season.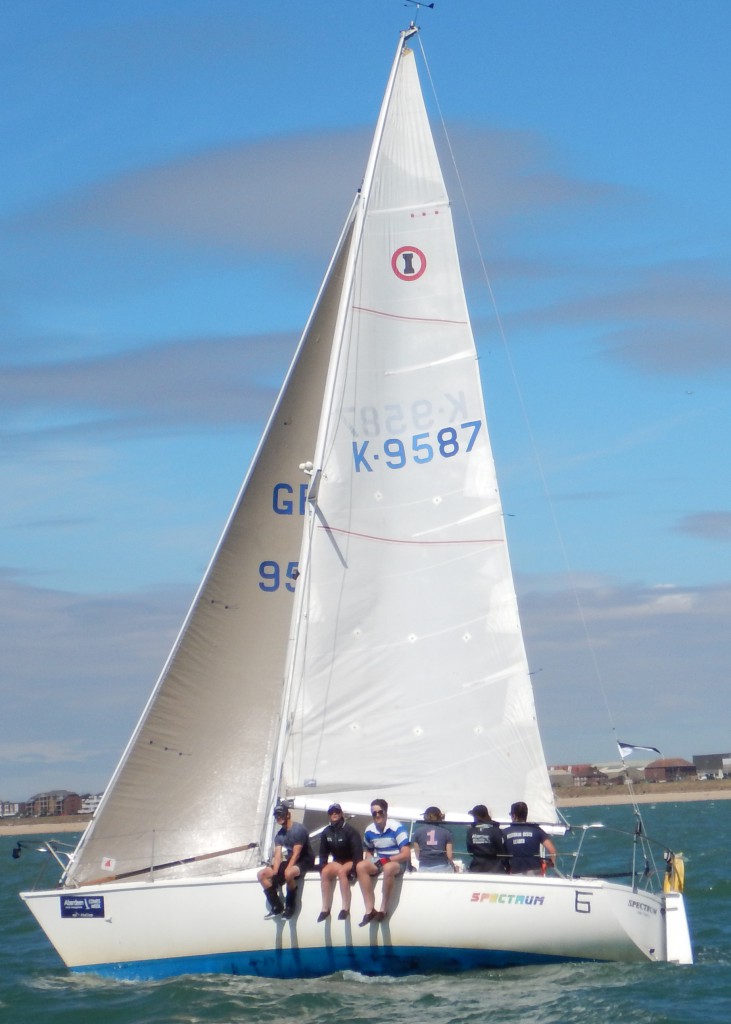 Spectrum competing in Cowes Week 2015