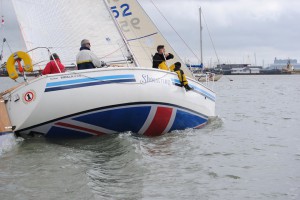 Dave Norton writes: 'The Medway Spring Series started yesterday with a very pleasant SE 3. Goodbye Mister Chips and Shoestring were racing, finishing 2nd and 6th respectively.
And in the Solent, Magic added a 1st and 2nd to her score in the RSYC Spring Series, which placed her 2nd overall.
What's happening where you are?