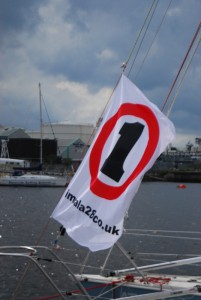 The sailing season is approaching and the weather is getting better (well, it was) and don't forget that members can accessorise their lovely, newly polished Impala with a Class Flag at just £25.00 – representing a 50% discount on full retail.
Non-members can buy at £50.00 or join and get their flag at members' price.
If you don't have one yet, announce to the world that the impala class is back and booming and get one today – email info@impala28.co.uk.