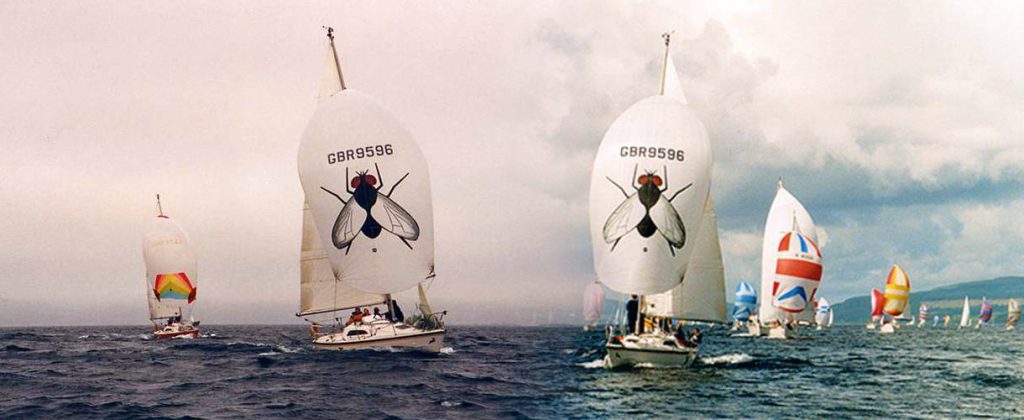 Fly has been owned by ex-Association Secretary Peter Duggan
since November 1998 and enjoyed some racing success including winning
the Scottish Two-Handed Race (full course, round Arran) with Sandy Loynd
in 2003. Laid up ashore for far too long after the 2009 discovery that
her long-problematic (and structural!) main bunk tops had finally been
destroyed by water damage resulting from unsuspected deck leaks, she
returned to the water in 2019 after a daunting, initially sporadic but
latterly concentrated, total refit that now has its own 56-post index at
https://www.petestack.com/blog/fly-refit-final-index.html.
Composite photo shows Port: Round Mull Race 2001 (photo by Twig Olsen)
and Starboard: West Highland Week 2001 (photo by Alison Chadwick). See
also http://www.petestack.com/blog/category/sailing and older pre-blog
pages at http://www.petestack.com/sailing/.