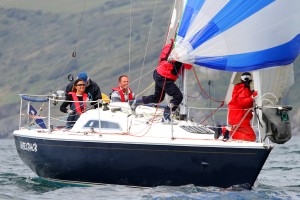 The number 64 – the Beatles sang about it, there are 64 dark squares on a chessboard, it's a Slang term referring to a 1964 Chevrolet Impala – and today, there are 64 days to the start of the 2012 Impala Nationals in Plymouth. We've got a bumper entry this year, with 14 boats competing so far (Fearnought, Jiminy Cricket, Inca, Polly, Curved Air, Vlad the Impala, Imptish, Atalanta, Wisecrack, Maverick, Imelda, Zulu, Magic and Happy.)
Come and join us for three days of racing in the West Country, a mix of inshore racing and a longer coastal race, a chance to race against some well-sailed boats in one-design and to meet and party with fellow Impala sailors. What could be better?
Let us know (email us) if you want to come – see the Nationals page for more information.