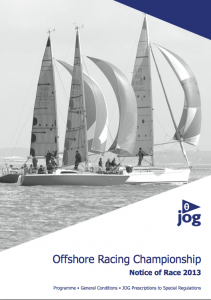 Taking pride of place on the front of the JOG Notice of Race for 2013 is an Impala – none other than George Beevor and Olly Bewes' Magic. It's looking like a great season already.
What's going on in your part of the world? Down on the South Coast, most of us are out of the water, slowly ticking things off the winter to-do list. But spring is sprung, the first races of 2013 are not far off – and, for now at least, it's about warm enough for the epoxy to finally go off!
Let us know your plans for the season in the comments box below – and see you on the water in a few weeks!