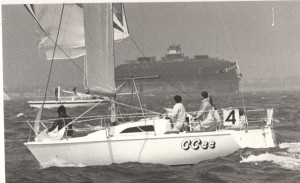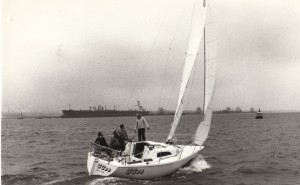 Many thanks to Peter Poland, ex-Hunter Boats, for these great shots of the first Impala to hit the water, K9500 CCee (now Polly) on her maiden sail in 1979. She was built from a kit by Tim Harrison and Dave Nye, and hit the water ahead of the first boat to be factory finished, David Thomas' Trudi (9501)
Both boats are still sailing around today. Not bad after 34 years of hard racing and cruising!
Do you have any old photos of your boat? We'd love to compile an 'archive' section on the website with stories, photos and results from the early days of the class to the present day – email info@impala28.co.uk if so and we'll add it to the growing pile of material!
Images (c) Peter Poland