While we're all locked down again, let's take a tour of the Impala strongholds – some old, some new, around the world. First up, Strangford Lough. Impala class captain at EDYC, Grant McCullough: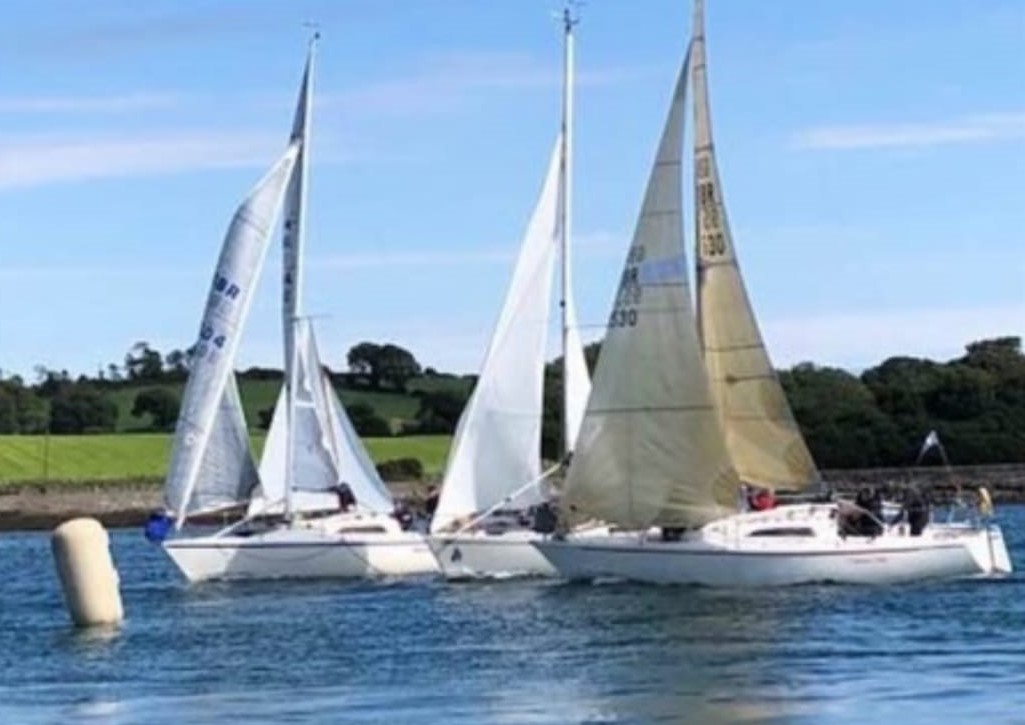 "East Down Yacht Club is centrally located on the shores of Strangford Lough – one of the most beautiful places to sail within the UK and Ireland with its 100's of small islands, pladdies, AONB's, a narrows with tides of 8knots+ and a plethora of wildlife and birdlife. Simply an extraordinarily beautiful and exciting place to sail. 
We have had Impalas sailing at our club since the early 80's, with Mipaal and Alcyone (formerly Alez Cat) being the 2 resident boats at our club for most of that time. 
In the last 2 years they have been joined by Chorus Line, Imp(formerly Happy), Beeste, Vela, Maverick – and very soon we will be welcoming Whistling Dixie and an additional boat(name not available yet!). We also have Impala Trudi just up the lough from us in a neighbouring club.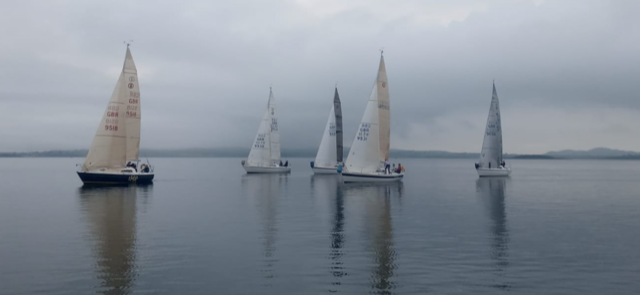 So by next season we will have a remarkable 10 boat Impala fleet in Strangford Lough. This rapid growth has drawn considerable interest from other racing sailors  and a number of them are now considering buying Impalas with the attraction of good  competitive One Design racing and our own starts at regattas and other inter-club events on the lough.  
The growth and enthusiasm of the fleets owners was hard to stymy when lockdown came along. There had been a lot of hard preparatory work that went into getting the boats race ready and the helms were keen to compete and naturally frustrated at having new boats and no prospect of racing.
Our club, EDYC,  has always been well known for its competitive racing but this years lockdown restrictions were preventing formal racing taking place. So the Impala fleet decided to take matters into their own hands and hold its own informal racing. We successfully held 2 races every Saturday and 2 on Wednesday evenings right throughout the season. The only club on the lough to do so. This meant sailing only with family or close household members, or with heavily reduced crews. Our helms had to learn some very creative ways to manage their boats shorthanded  – including using autohelms during kite drops! The racing was great and all the boats had their share of wins – but it was Stevie Lynn's Mipaal that dominated the result sheets this season. It seems that 40 years experience helming an Impala really does help!
So, surprising as it seems, there has been a bit of a run on these 40+ year old 2nd hand boats. But that's what has really happened – and we are all now excited about the prospect of further class development and lots of good close competitive racing. "