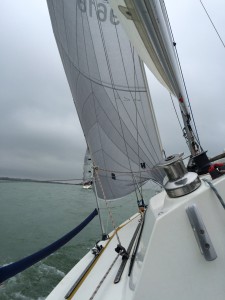 3 Impalas are enjoying very close racing in IRC class 2 within the Royal Southampton Frostbite series,
writes Barney Smith.
After two Sundays of racing Imptish is top Impala, with Two Frank and Vlad chasing hard. Imptish is also at the top of the IRC leaderboard, equal on points with a very slippery J97.
The series format involves 2 short (45 min) races each day on Southampton Water, both with around six short legs, giving plenty of opportunities to improve your spinnaker packing skills!
The series runs until 12 March. It would be great to see more boats out there. More details on the
Royal Southampton website
.